A little job I caught while in Illinois visiting family. This was my 2nd fire in two days. The first one I couldn't really shoot photos at the first one though.
Date: 01/12/07
Time: 11:50
Box: Unknown
Address: 501 S Kankakee Ave X Smith Rd
Building: 1 story 20x40 Taxpayer
Fire Location: 1st Floor
This was a complete rural water operation. Convieniently, a small lake with a dry hydrant was located right across the street at the Godley Park District.
More Photos Here:
http://www.nycfire.net/gallery1/Other07-01
The fire was well taken care of upon my arrival 20 minutes after the box was transmitted.
Braidwood's first due Engine in the driveway was fed by Gardner at the dry hydrant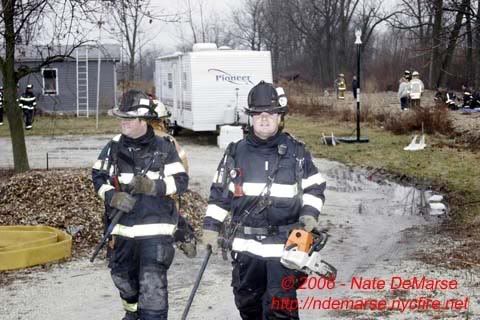 Captain Friddle & Lieutenant Rampa of the Wilmington FD taking up after the job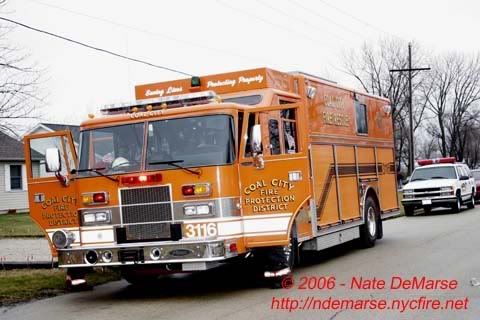 The color of Coal City's rigs still amaze me. Can anyone say "Pumpkin"?