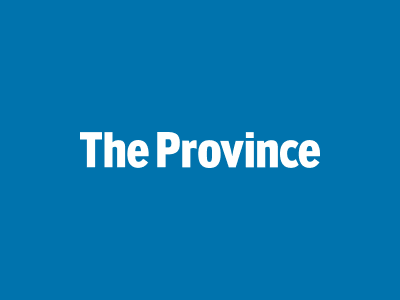 LANGLEY — A B.C. firefighter who apparently wanted to honour the sacrifice of his comrades killed in the Sept. 11 terrorist attacks has been punished for lowering the Canadian flag outside his fire station to mark the anniversary.
The City of Langley confirmed this weekend that disciplinary action had been taken against the firefighter, whose name has not been released.
"This was an issue about a firefighter who did not follow instructions and it was deemed inappropriate behaviour," Francis Cheung, the chief administrative officer of Langley, explained to Postmedia News on Saturday.
Cheung said the firefighters' union had talked to the city before the anniversary of the 9/11 attacks on the U.S. about lowering a Canadian flag at the fire department to half-mast as part of a memorial.
An estimated 343 New York City firefighters died after terrorists flew two planes into the World Trade Center in 2001, and first-responders were caught in the ensuing carnage.
The B.C. firefighters' bid to pay homage to their U.S. colleagues, however, ran into red tape. A Heritage Canada policy lists the days on which the Canadian flag is allowed to be lowered to half-mast.
"We did some research and ... Sept. 11 is not one of the days that's recognized as a half-mast day," Cheung said. "We're just following the protocol of the federal government," he added.
The city told the Fire-Rescue Service — which is comprised of about 25 regular and 20 on-call firefighters — it could stage a memorial event and have a moment of silence, but that the flag couldn't be lowered.
However, one firefighter, described as a veteran member of the Langley service, went ahead on the anniversary and did it anyway.
The flag remained lowered for some time. The service was held on a weekend, and at first no one reported it to the city.
Cheung said the firefighter has now been "disciplined." He wouldn't say specifically what punishment had been levied, but did say the firefighter still had his job.
He stressed the City of Langley was completely "respectful and supportive" of firefighters' desire to honour the victims of the terrorism attacks.
He pointed out that on Sept. 10, the city unveiled a $19,000 statue of a firefighter to honour fallen emergency responders.
"We were just following the proper protocol," he said of the flag issue.
He said the city will meet with firefighters to discuss how future anniversaries can be handled.
Read more: