Hey all,
I'm a current Industrial Design student at University of Cincinnati. My current project is to design improved head protection equipment in a specific field. I've been interviewing firefighters and working on concepts for innovation in fire helmets.
I'd like to preface the following ideas by saying that I do not intend to encroach upon or disrespect the icon of the traditional firefighters helmet in any way. All of my research thus far suggests that the style and shape of the helmet should be left well enough alone.
This being said, it would be extremely helpful to have any and all feedback from the anyone here at Firehouse.com
Concept 1: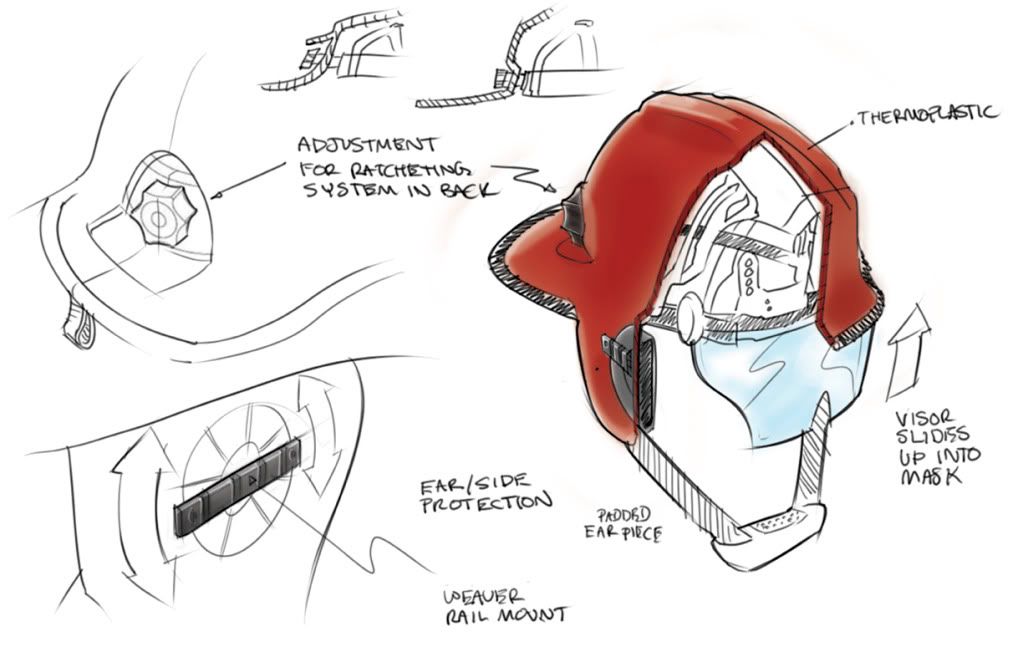 Concept 2:
Concept 3:
What, if any, parts of these concepts do you like/seem plausible and why?

What parts, if any, of these concepts do you dislike/seem unnecessary?

What would you like to see that isn't here? What changes would you make?
Thank for your input,
Blake