My department is looking at buying a new engine, and I was wondering if anybody had any experience with these: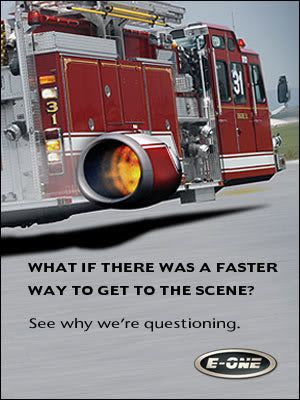 Seriously though...anybody know what the heck is up with this new advertising scheme?
The only remotely innovative thing I see on there is the tilt table testing - which is most likely going to become an NFPA standard in pretty short order. Everything else seems totally random - what do firefighter safety,
getting to the fire faster
, and mobile home fires have to do with eachother?
Seems like they're trying to keep up with Pierce in advertising sensation....but as much as I am bothered by Pierce's marketing, the one thing that I can say is that they are GOOD at it.....E-One doesn't seem to have quite captured it.